HALL OF FAME
Few of Amin`s achievements and news paper articles related to tattoo and piercing.
Tollywood actress Ms. Roja at Angel Tattoo & Piercing Studio, for a tattoo.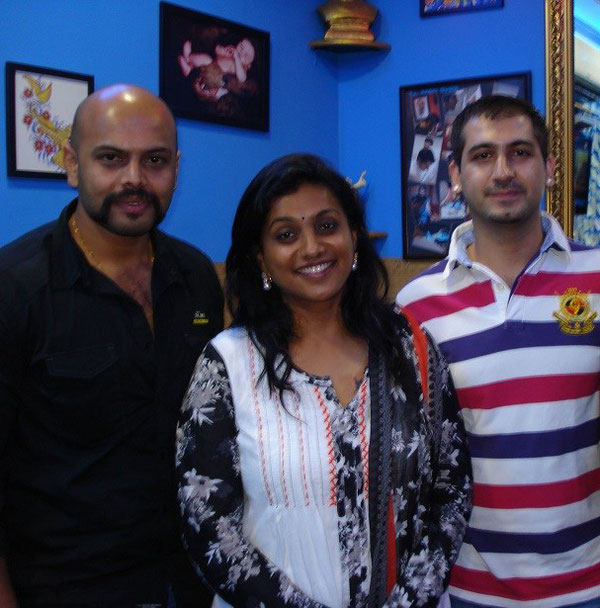 Jwala gutta with her new tattoo at Angel Tattoo studio.
Amin with Olympic Badminton star "Jwala gutta" and Tollywood actor "Harshwardhan Rane" at Angel Studio.
2012 Olympic Ace Shuttler 'JWALA GUTTA' Gets Olympic Logo Tattooed at Angel's.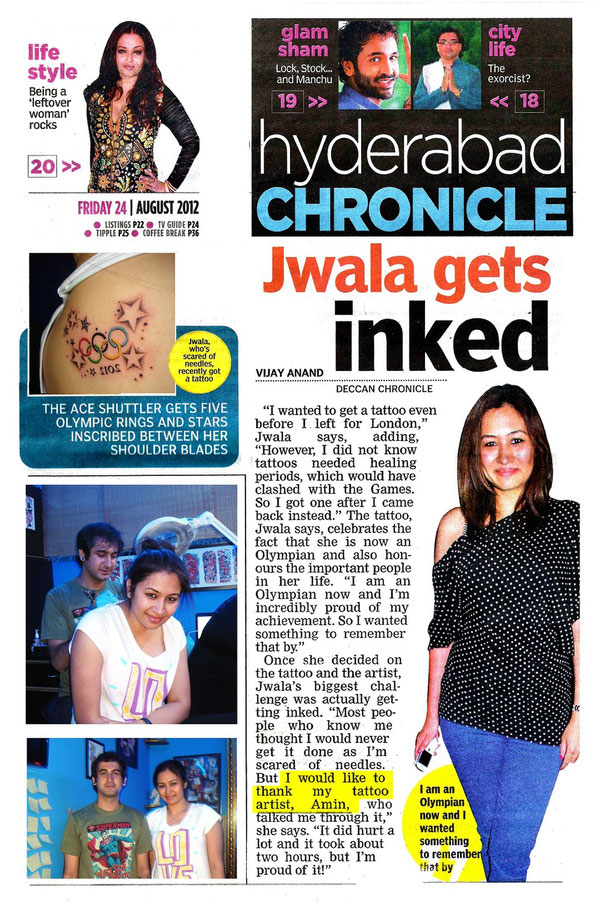 My interview on Tattoos in " Times of India " news paper by Lisa Mahapatra.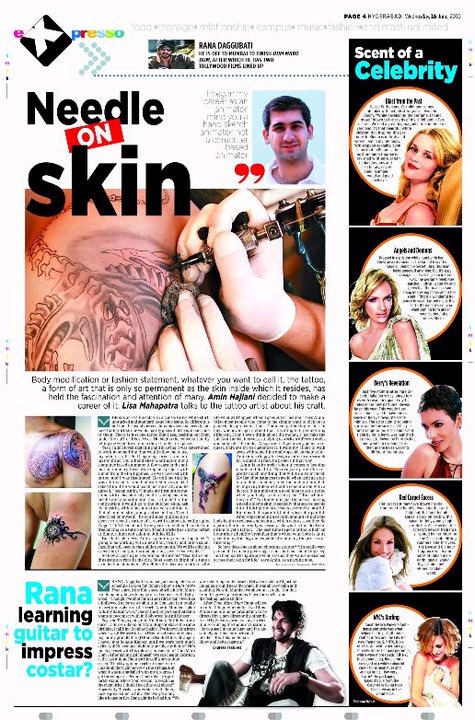 An article on me Winning the " Times of India Best Tattoo in Hyderabad Contest " in Hyderabad Times.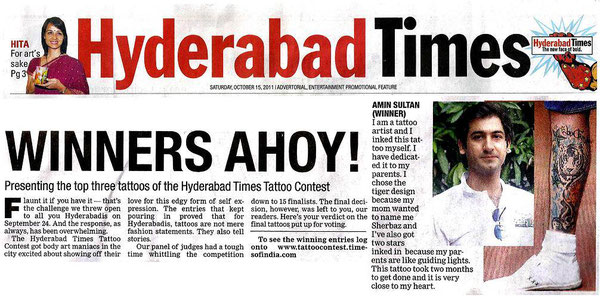 http://timesofindia.indiatimes.com/tattoocontest.cms
My interview on Tattoos in " Andhra Jyoti " news paper.